'Let the beauty we love be what we do. There are hundreds of ways to kneel and kiss the ground.'
Rumi
Professional Supervision to Psychotherapists
I offer professional supervision to psychotherapists, counsellors and spiritual directors. I work integratively, constructing the supervision to suit the needs of the therapist and their circumstances. However, the core of my work, and my leading paradigm for practice, is the transpersonal.
There will always be exploration of what your client might become through the difficulties which they bring to the therapy. We access the guidance of creative imagination, including visualization and dreams, as well as other imagery. We will often draw on the wisdom of alchemy. In many supervisions we will explore the material at a very intuitive level. There is also a strong emphasis on the object relations structure of the therapy to enable you to deal effectively with the unconscious material which arises, and where necessary we are able to draw deeply on psychodynamics to inform the supervision.

Supervision will be hard work but it will be rich, rewarding, practice-enhancing and deeply deeply enjoyable! Supervisees have said that they find that over time the supervision space becomes a refuge.

'I was angry with my friend;
I told my wrath, my wrath did end
I was angry with my foe
I told it not, my wrath did grow'
William Blake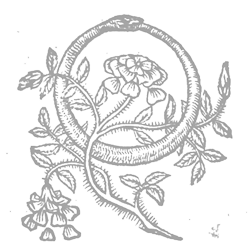 I undertook my Diploma in Transpersonal Supervision, at CCPE, in 2005. I am registered with the UKCP as a supervisor. I am also a staff supervisor on a UKCP and BACP accredited diploma training course.

I can do single and double (or longer) sessions, and work by phone and Skype as well as face to face.

'We shall not cease from exploration
And the end of all our exploring
Will be to arrive where we started
And to know the place for the first time.'
TS Eliot
Katy Baldock
Psychotherapist




Telephone
07808 721439

Location
Paddington - London
Chesham - Buckinghamshire